Dining Halls and Café @ Tsinghua
Tsinghua student dining halls are famous for their good service and reasonable price among the universities in Beijing.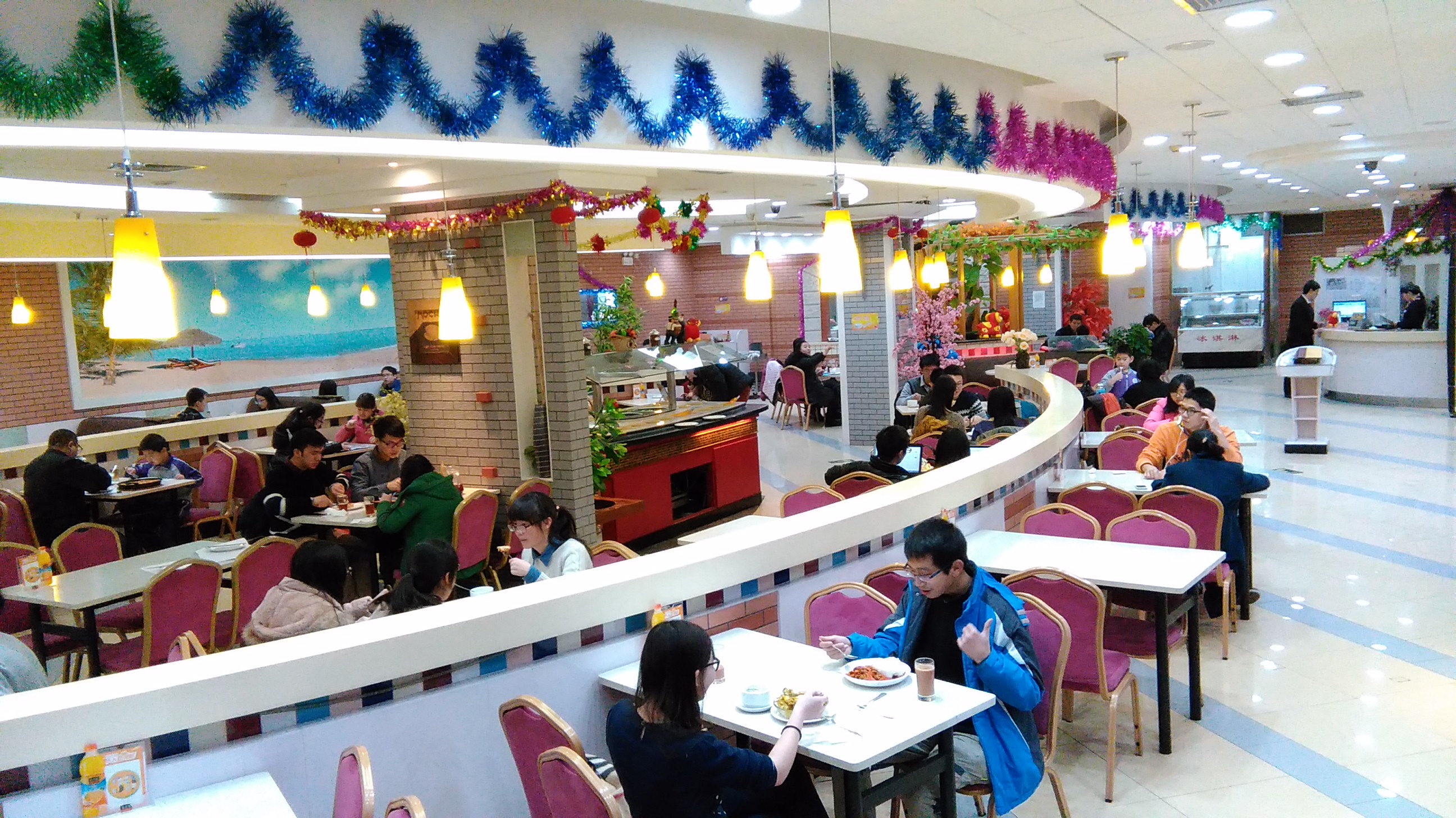 There are more than 10 student dining halls on campus, providing a variety of dishes including Muslim and Western food. Close to the Zijing International Student Apartments are the Zhilanyuan, Zijingyuan, Taoliyuan, and Yushuyuan dining halls. In addition, there are several fast food restaurants and Cafe on campus, where you may meet many international students.
A detailed list of restaurants and cafés and their opening times in Tsinghua campus can be found at the following page

Off-Campus Restaurants
Outside the east gate (actually the main gate) of the campus there are McDonalds, KFC, Pizza Hut, Subway, and Yoshinoya, etc., as well as a variety of Chinese restaurants.