BASICS ON ELECTROMAGNETIC COMPATIBILITY
Co-existence of electrical/electronic devices and systems. Hypothesis of validity and review of Kirchhoff laws.
REAL BEHAVIOR OF ELECTRICAL AND ELECTRONIC COMPONENTS
Introduction to the analysis of the real behavior of components. Real behavior of wires: skin effect, internal inductance of a wire. Real behavior of interconnection. Real behavior of PCB lands, components leads and resistors. Models for PCB lands and real resistors. Real behavior of capacitors, inductors and ferromagnetic materials. Real behavior of ferrites and ferrite beads. Common mode chokes: working and real behavior. Real behavior of electromechanical devices.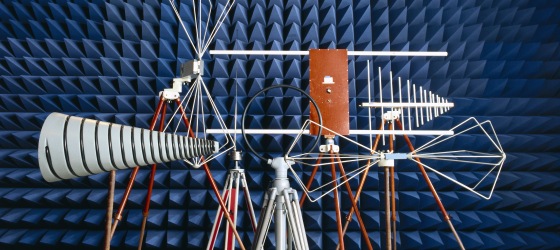 ELECTROMAGNETIC ENVIROMENT AND SOURCES OF DISTURBANCES
Source of electromagnetic disturbances. Classifications of sources of disturbances. Natural sources of electromagnetic disturbances. Terrestrial electric and magnetic fields. Lightning strokes. Man-made unintentional sources. Sources of unwanted perturbations in mains power distribution networks. Different kind of mains power supply. Mains frequency variations, 3-phase unbalance, DC in AC supplies, under-voltages and over-voltages. Effects of under-voltages and over-voltages phenomena. Voltage fluctuations, flickers and their effects. Common-mode low frequency disturbances, generation and effects of common-mode low-frequency disturbances. Mains voltage waveform distortions: harmonics and inter-harmonics. Effects on equipments of mains voltage distortions. Mains signaling voltages. High frequency power quality phenomena: transient over-voltages, unidirectional surge, oscillatory wave surge, ring wave surge, fast transient burst, electrostatic discharge, induced RF voltage and currents. Corona effect and discharge on isolators in mains power networks. Man-made intentional sources. Industrial scientific and medical equipments (ISM), switched mode power supply, information technology equipments (ITE), domestic appliance and portable equipment, ignition systems for internal combustion engine, fluorescent tubes, motors. Man-made intentional sources. Radar transmitters, radio TV broadcast systems, radio amateurs transmitters, mobile transceivers.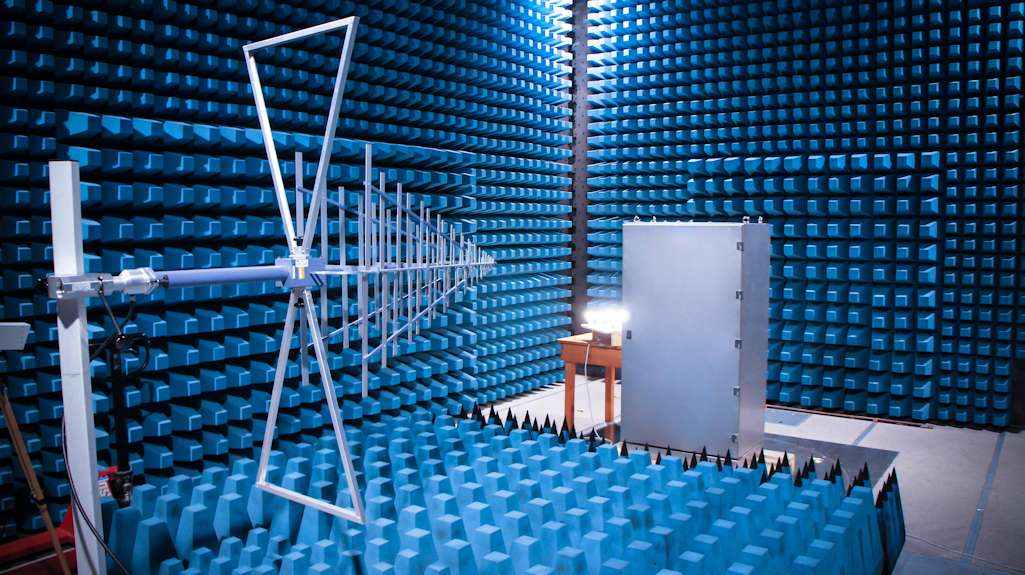 INTERFERENCE PHENOMENA
Electromagnetic coupling between electrical/electronic devices. Definition of emitters and receivers. Conducted coupling. Radiated coupling. Definition of interferences, immunity, susceptibility, emission limit, immunity level, electromagnetic compatibility margin. Electromagnetic compatibility condition. Internal and external electromagnetic compatibility. Crosstalk. Models for the analysis and the simulation of interference phenomena.


ELECTROMAGNETIC COMPATIBILITY STANDARDS
Electromagnetic compatibility standards. Generic standards, product standards, basic standards. General structure of a product standard. Analysis of a product emission standard: EN 55022 (emission of information technology equipment). Analysis of a product immunity standard: EN55024 (immunity of information technology equipment).
EMC TESTING
Test set-ups for radiated and conducted emission measurements. Test set-ups for immunity testing.


METHOD FOR THE REDUCTION OF INTERFERENCE PHENOMENA
Technique and devices for the solution of electromagnetic compatibility problems. Design methodologies of radio interference filters. Shielding structures and shielding materials. Grounding techniques. Design of interference filters.
EXPOSURE TO ENVIRONMENTAL ELECTROMAGNETIC FIELD
Source of environmental electromagnetic fields. Method of reduction of electromagnetic pollution. Procedure for the evaluation and the experimental assessment of the environmental pollution generated by a mobile phone radio base station